Interested in learning more?
Harriet Beecher Stowe has been the subject of two Pulitzer Prize winning biographies. Joan Hedrick was awarded the 1995 Prize for
Harriet Beecher Stowe: A Life
and Forrest Wilson won the award in 1941 for
Crusader in Crinoline
. Both provide detailed descriptions of Harriet's eighteen years in Cincinnati.

Hedrick, Joan. Harriet Beecher Stowe: A Life. New York: Oxford University Press, 1995.


Wilson, Forrest. Crusader in Crinoline. J. B. Lippincott Company, 1941. Additional Resources

Abzug, Robert.
Passionate Liberator- Theodore Weld and the Dilemma of Reform.
New York:Oxford University Press, 1980
. (
This book details the Lane Seminary debates, which left an indelible mark on Harriet.)
Hagedorn, Ann.
Beyond the River: The Untold Story of the Heroes of the Underground Railroad
. New York: Simon & Schuster, 2002.(Set in Cincinnati and Ripley Ohio, this book describes life in the area during Harriet's time)
Lerner, Gerda.
The Grimke Sisters- Pioneers For Women's Rights and Abolition. New York: Oxford University Press, 1998.
(An in-depth look into the lives of the sisters who turned away from comfort and privilege in South Carolina to attack slavery at its core. Harriet and Angelina Grimke, the future wife of Theodore Weld, met in Connecticut before Harriet moved to Cincinnati.)
Mayer, Henry.
All on Fire: William Lloyd Garrison and the Abolition of Slavery
. New York: W. W. Norton & Co., 1998. ( Michael Winston of
The Washington Post
writes, " Henry Mayer has written one of the best accounts we are ever likely to have of how one man's idealistic belief in the possibility of moral regeneration and political transformation came to be realized...a monumental work of historical biography.")
Resource News!

A letter from Henry B. Stanton, before he married Elizabeth Cady Stanton, and the speech James Thome delivered before the American Anti Slavery Society in May 1834 were both published by William Lloyd Garrison's firm. These are perhaps the earliest accounts of the earth-shaking events in Cincinnati which led the near demise of the Lane Seminary, of which Harriet's father Lyman Beecher was President. Follow the link for the complete text:
http://archive.org/details/debateatlanesemi00thom
Cincinnati Enquirer
featured a story about Stowe's life in Cincinnati, which is available on-line at this link :
http://cincinnati.com/blogs/ourhistory/2011/06/10/harriet-beecher-stowe-learned-evils-of-slavery-here-firsthand
New!
Antebellum Cincinnati: Social Intersections in the Queen City.
This website was created by students at Xavier University in Cincinnati:
http://curiosity.cs.xu.edu/blogs/antebellumcincinnati/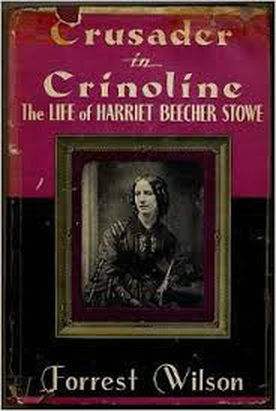 __2950 Gilbert Ave., Cincinnati, OH 45206 friendsharrietbeecherstowe@gmail.com 513-751-0651 800-847-6075