Upcoming Events


Lecture Series - Sunday, October 8th 4 p.m.

"A Lighthouse Symbolizing Good Will:" Race Relations, Civil Rights and Black History in the Making of the Harriet Beecher Stowe House

During World War II and the postwar years in Cincinnati, an interracial citizen's group campaigned to create a historic site dedicated to Harriet Beecher Stowe. Their activism carried the legacy of the antislavery movement into the 20th century.

David Sandor, the speaker for this fascinating look at the creation of an historic site tied to anti-slavery, is a volunteer at the Harriet Beecher Stowe House

Free and Open to the Public. Reception to follow.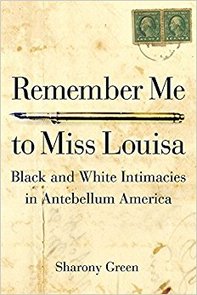 Semi-Colon Club: The Harriet Beecher Stowe House
Book Club
During their time in Cincinnati, Harriet Beecher Stowe and her husband, Calvin Stowe,
enjoyed sharing ideas and writing pieces for Cincinnati's Semi-Colon Club. Continue in
this tradition by joining the Harriet Beecher Stowe House Book Club.

All meetings take place at the Stowe House at 12 p.m.
Free and open to the public.

Upcoming Books and Dates:
Saturday, October 28, 2017
Remember me to Miss Louisa by Sharony Green

---
While it is known that Cincinnati had the largest per capita population of mixed race people outside the South during the antebellum period, historians have yet to explore how geography played a central role in this outcome. The Mississippi and Ohio Rivers made it possible for Southern white men to ferry women and children of color for whom they had some measure of concern to free soil with relative ease.

Historians, students, and general readers of US history, African American studies, black urban history, and antebellum history will find much of interest in this fascinating study.

"Green's addition to the field is an important one as she challenges our understanding of the disempowered enslaved African American woman. She complicates antebellum race dynamics and reveals the 'messiness' of black-white encounters."
--Ohio Valley History

Check your local library for availability and join this fascinating discussion!


Join Us for our Fall Book Discussion Series:
Visiting Uncle Tom's Cabin


Discussions led by John Getz, PhD
Professor Emeritus
English Department
Xavier University

House open for tours at 6:00 pm
Discussion at 7:00 pm

Join us for one session or all!
Free and open to the public

Parking available in rear of House or across Gilbert Avenue at the African American Chamber of Commerce


---


Wednesday, September 13:
Kentucky in Uncle Tom's Cabin: The Shelby Farm
(suggested reading – chapters 1-5)

Wednesday, October 18:
"But stronger than all was maternal love": Eliza and Her Escape
(suggested reading – chapters 6-9)

Wednesday, November 15:
"Small House of Uncle Thomas": "Tom Shows" on Stage from Stowe's Time to The King and I
(suggested reading – chapters 14-16, 20, 22, 24-27)

Wednesday, December 13:
"Uncle Tom": From Stowe's Character to a Modern Insult
Dr. Tyrone Williams, Professor of English, Xavier University, discussion co-leader
(suggested reading – chapters 28, 33, 38, 40-41)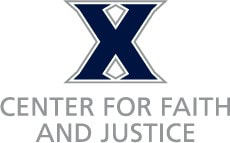 Co-Sponsored by:

---
---
---
Actor, Thomas Alan Taylor, portraying Theodore Weld, shares an excerpt from Sons and Daughters of Thunder.

Highlights from past events:


A great crowd for a fascinating topic..."Jerusalem on the Ohio" by UC Professor Mark Raider.